Reveal Digital's first multi-year OA fund, Diversity & Dissent, is a publishing program through which libraries and archives pool funding and primary source materials to create important Open Access digital collections and make them freely available to everyone.
Overview
Reveal Digital launched the Diversity & Dissent Digitization Fund in 2017 with the mission to bring together funding and source material to develop Open Access digital collections focused on the voices of forgotten, marginalized, radical, and activist voices in the 20th century. 
With the generous support of 61 libraries, the program is now fully funded and four collections are in development:
Collections available on JSTOR now
American Prison Newspapers, 1800-2020 (

Description

,

Collection page

)

Student Activism (

Description

,

Collection page

)
Collections in the early stage of development and coming soon to JSTOR
Contributing content
Each of the four Diversity & Dissent collections are expected to be completed in 2023. In the meantime, we welcome nominations of content to include in any of these collections. The funds contributed by supporting libraries cover all costs associated with digitization. Organizations and individuals contributing content are not expected or required to make any financial contribution. Content contributors also receive copies of the digitized files with no restrictions on use. Upholding contributing institutions' stewardship and ownership of their collections is a central tenet of Reveal Digital and we make no ownership claims to content. Contact Anne Ray, Managing Editor, at anne.ray[at]ithaka.org to learn more.
Diversity & Dissent budget
When the Diversity & Dissent Digitization Fund was launched in 2017, we projected a budget of $4.4 million. After joining the ITHAKA family and identifying the four projects to be developed under the fund, the true costs for the program became clear and are less than half of what we originally projected.  
In June 2022, the program's cost-recovery goal was met after 61 academic libraries of all sizes committed $2,031,000 in funding to support the program's publishing activities, ensuring the resulting collections will be open to all. In addition, the Mellon Foundation provided $293,000 in grant funding to support digitization, long-term preservation, and contextualization of one of the Diversity & Dissent projects, American Prison Newspapers.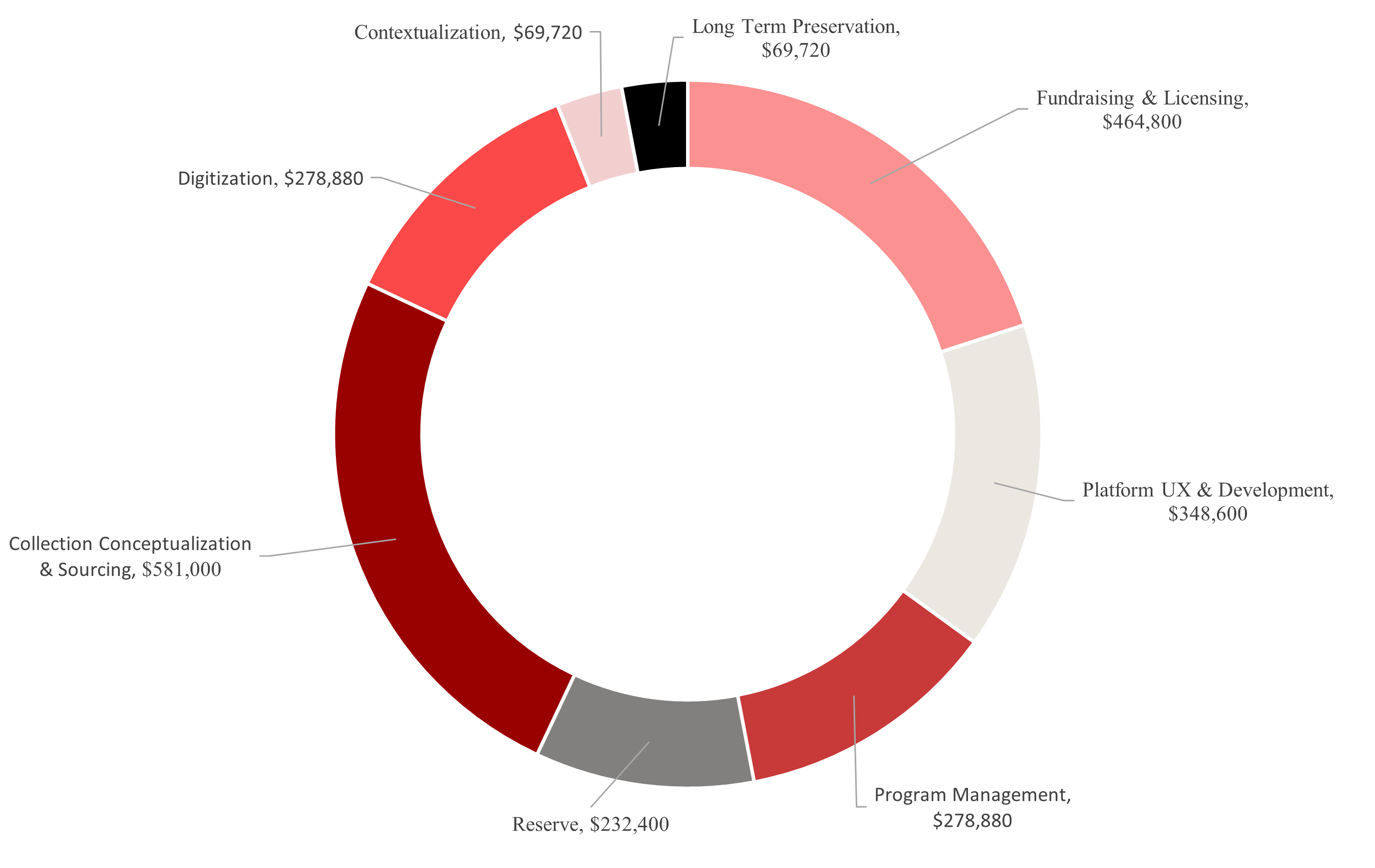 Diversity & Dissent Fund editorial board
Reveal Digital's editorial board is composed of representatives from funding libraries, with members. The board plays a pivotal role in the selection of new digital projects and provides oversight as each selected project is developed.
Current members
Jessica Ballard, Archivist for Multicultural Collections & Services, University of Illinois
Conor Casey, Labor Archivist, Labor Archives of Washington, University of Washington Libraries
Lillian Castillo-Speed, Head of Ethnic Studies Library, University of California, Berkeley
Thai Jones, Curator, U.S. History, Columbia University
Nick Okrent, Coordinator for Humanities Collections, University of Pennsylvania
Michael Rodriguez, Coordinator for Digital Humanities, Michigan State University
Karla Strand, Gender and Women's Studies Librarian, University of Wisconsin
Anne Ray, Senior Editor, Reveal Digital
Katrina Windon, Accessioning and Processing Archivist, University of Arkansas
Former board members who helped shape our publishing program
Lori Birrell, Associate Dean for Special Collections, University of Arkansas
Jeff Moyer, Founder, Reveal Digital
Funding tiers
We are grateful to every funding library listed on this page for making the Diversity & Dissent program possible. The amounts they contributed annually for three to five years are listed below by Carnegie Classification.
| | |
| --- | --- |
| Library type | Suggested yearly contribution |
| Academic (based on Carnegie Classification) | |
| 2-year colleges and special colleges | $2,400 |
| Bachelors and other Masters (M2 + M3) | $3,600 |
| Large Masters and other doctorate (M1 + R3) | $4,800 |
| Doctoral: higher research (R2) | $7,200 |
| Doctoral: highest research (R1) | $9,600 |
| Public (population served) | |
| Less than 50,000 | $600 |
| 50,000-100,000 | $1,200 |
| 100,000-500,000 | $2,400 |
| 500,000-1,000,000 | $3,600 |
| More than 1,000,000 | $7,200 |