Collection overview
America incarcerates more people per capita than any other nation. As a result, the stark realities of jails and prisons have a far-reaching impact on society. The experience of imprisonment is poorly understood by most Americans who are untouched by the penal system.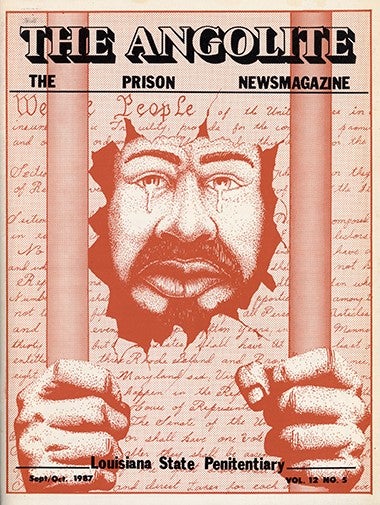 Incarcerated journalists walk a tightrope between opposing expectations. Prison administrations want to be presented in a flattering light, or at least in a manner that avoids the spotlight. Editors, journalists and incarcerated authors want their publications to reflect their life behind bars – the news, issues, and commentary that are important to them. Balancing what at times are opposing goals in an authoritarian environment involves to some extent explaining each side to the other.
This Open Access collection of newspapers produced by people who have been incarcerated will help readers learn about the prison experience through the voices of those who have lived it. The American Prison Newspapers collection will be openly available on July 1, 2021, with additional newspapers released regularly to the collection as they are digitized.
Scope
The collection begins with two of the first prison publications, Forlorn Hope and Supporter, both published by inmates in debtors prisons in New York and Philadelphia in 1800. But it wasn't until the late nineteenth century when the reformatory movement spurred the development of the prison press. State and federal prisons soon followed, and by 1935, roughly 50% of the state and federal penal institutions had an active prisoner press.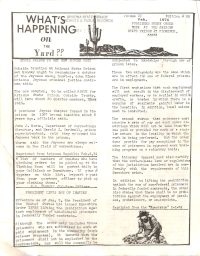 The Prison Mirror, published monthly by and for the men of the Minnesota Stillwater Correctional Facility, was founded in 1887 and is the oldest continuously published prison newspaper in the United States. Today, only a handful of newspapers remain in print as a result of shifting philosophies and funding cuts.
Circulation of prison newspapers extended well beyond the prison walls. The Menard Times, published by incarcerated people at the Illinois State Penitentiary, had a readership of 2,000 inside the prison and distributed another 19,000 copies outside.
More than 350 publications have been identified and targeted for the collection, including the Angola Argus, Folsom Observer, San Quentin News, and the Sing Sing Bulletin. These newspapers will be digitized and brought together for the first time into one collection.
Advisory board
Reveal Digital is developing the American Prison Newspapers collection with the help of an advisory board representing diverse perspectives from communities impacted by the content. We are grateful for their time and counsel.
Dan Berger, Associate Professor and Director of the Washington Prison History Project, University of Washington at Bothell
Ellen Belcher, Special Collections Librarian, John Jay College of Criminal Justice
William Drumand, Professor of Journalism, University of California, Berkeley and adviser to the San Quentin News
Marianne Fisher-Giorlando, Researcher for The Angolite, retired professor of Criminal Justice at Grambling State University
Doran Larson, Professor of Literature, Hamilton College and Director of the American Prison Writing Archive
Kerry Myers, former editor of The Angolite
Ana Noriega, Assistant Director of Collections Management, Colby College
Robert Pollock, Program Manager, PEN America's Prison Writing Program
Content contributors
The following libraries, archives, and publishers have agreed to provide source material for scanning. We expect to add many more organizations and individuals to this list over the course of the project. Please contact us if your organization has source material that you would like to contribute to the project.
Arizona State Library, Archives, and Public Records
Bucknell University
Connecticut State Library
Idaho State University Library
Indiana State Library
Mule Creek Post, CA; D. Babbs, editor
State Library of North Carolina
Tennessee State Library and Archives
University of Arkansas
University of Illinois
University of Kentucky
University of New Mexico
University of Oregon
University of Washington
University of Wyoming
Whitman College
Funding
Academic and public libraries have provided the funding needed to cover costs associated with publishing this important collection, along with a generous $500,000 grant from The Andrew W. Mellon Foundation. Seed funding for American Prison Newspapers came from members of the Diversity & Dissent Digitization Fund; libraries may support various projects by joining the Diversity & Dissent Fund.