JSTOR joins Crossref Ambassadors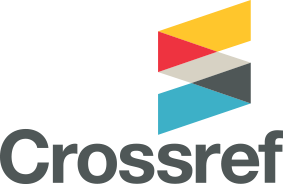 JSTOR has long participated as a Crossref affiliate, and now our digital content manager Lauren Lissaris has expanded that relationship by becoming a Crossref Ambassador.
Crossref advocates persistent cross-publisher citation linking using Digital Object Identifiers (DOIs) in online academic journals, and its new Crossref Ambassadors program brings together volunteers from the international scholarly research community to improve scholarly communication and promote Crossref's role in those efforts.
Lissaris is an apt choice for the role–in addition to having developed and planned the book DOI depositing program for JSTOR, she also already serves on the Crossref Co-Access committee.
"My main hope is to help the smaller publishers who don't know about Crossref or know very little," says Lissaris. "It can be very difficult to weed through all the information and understand what a DOI is and why it should be deposited."
Part of ITHAKA's mission is being a good citizen and helping organizations in the scholarly communications community with the digital transition. By encouraging greater participation in and understanding of initiatives like Crossref, we can expand access to knowledge by helping publishers and authors gain greater visibility and usage for their research.