JSTOR Daily: new look, same scholarly rigor
JSTOR Daily, our scholarship-backed magazine, has a new look. The new site was designed to make it easier for you to explore, discover, and read articles.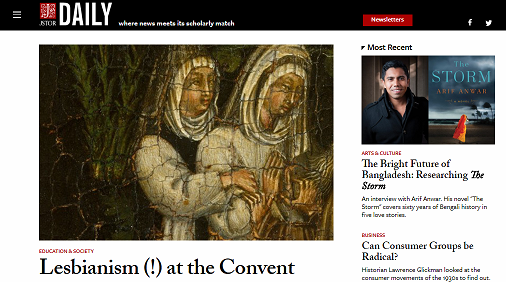 JSTOR Daily continues to publish articles based on peer-reviewed, fact-based, careful thinking and writing that help us understand what's going on in the world today. As always, the underlying scholarship cited and linked in our stories is open and accessible to all readers. And with the new design,  it is now easier to browse the archive and to find and access the JSTOR sources cited in the stories!