Celebrate when history became herstory, too

Did you know that it wasn't until the 1970s when the first courses in Women's History were created? Among the scholarly pioneers was Gerda Lerner, a historian who made it her mission to spearhead the first Women's Studies programs. Thanks to Lerner and other visionaries at the time, we retraced our steps in history to find women's footprints too, and thus an essential field of study was born.
Visit JSTOR's scholarly news magazine, JSTOR Daily, to learn about the origins of Women's Studies, and to read more articles surrounding Women's History Month. And be sure to sign up for JSTOR Daily's newsletter to receive your weekly dose of news meeting its scholarly match.
Women's Studies Content on JSTOR
Pieces like the above tap into JSTOR's ever-growing library of scholarship to help provide context for today's news and issues. We're often adding new content in Women's Studies to the JSTOR platform, so be sure to check out some of the latest books and journals below.
Oustanding ebooks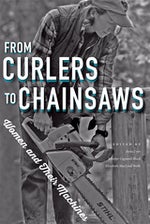 From Curlers to Chainsaws: Women and Their Machines
Joyce Dyer, et al. | Michigan State University Press
"A book of women's voices so clear and diverse and funny and heartbreakingly individual that you hurry from one to the next, even as you wish to linger longer with all. A smart and useful and wise anthology, this is an entertainment to be cherished and a resource to be treasured."
—Bill Roorbach, author of Life Among Giants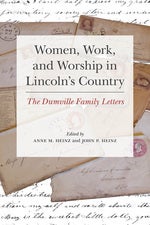 Women, Work, and Worship in Lincoln's Country: The Dumville Family Letters
Anne M. Heinz, et al. | University of Illinois Press
"The Dumville family letters…evoke everyday life for ordinary women in mid-19th century rural America. As the writers describe their hopes, dreams, and fates, this unique archive lets us hear voices that are often silenced, neglected or simply lost."
—Robert Dingwall, Co-Chair, American Sociological Association's Section on Ethnomethodology and Conversation Analysis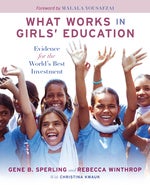 What Works in Girls' Education: Evidence for the World's Best Investment
Gene B. Sperling, et al. | Brookings Institution Press
"This book shows the world that it must do more for girls' education if it is to secure the future it wants."
—Malala Yousafzai, Nobel Peace Prize Laureate, and Co-Founder of the Malala Fund
The latest journal issues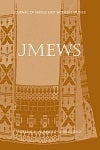 Journal of Middle East Women's Studies (JMEWS)

JMEWS's mission is to advance the fields of Middle East women's studies, gender studies, and Middle East studies. Located at the cutting edge of new scholarship in Middle East women's studies, JMEWS provides a forum in which area-specific questions can be discussed and debated among authors from around the globe, through scholarly articles, book and film reviews, and other forms of communication.
Recognized as the leading international journal in women's studies, Signs is at the forefront of new directions in feminist scholarship. The journal publishes pathbreaking articles, review essays, comparative perspectives, and retrospectives of interdisciplinary interest addressing gender, race, culture, class, nation, and sexuality.
Inter-medial and trans-national in its approach, Feminist Media Histories examines the historical role gender has played in varied media technologies. Through original research, oral histories, primary documents, conference reports, and archival news on radio, T.V., film, video, digital, and more, this journal publishes a content across a range of historical periods and global contexts.