Upload your own images to Artstor with Personal Collections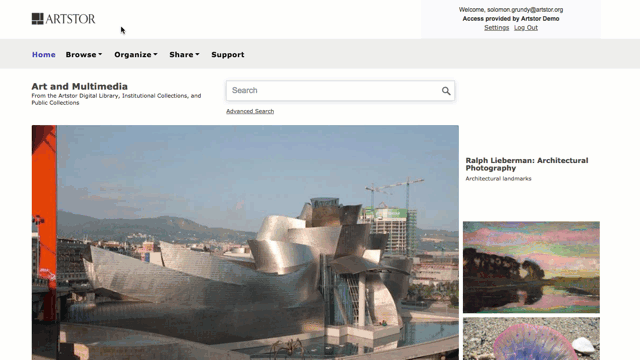 Did you know you can upload your own images to Artstor? You can then work with them seamlessly alongside our collections. Learn how on our support site to manage your presentations in one place and access them from anywhere.
You can also use your Personal Collection images to help your students study: Share the URL to your image groups–complete with your own images–via email or your course management software. Your students can then view the group and use Artstor's built-in flashcard feature (also known as "quiz mode") to study the images for exams.