The best way to discover public content in Artstor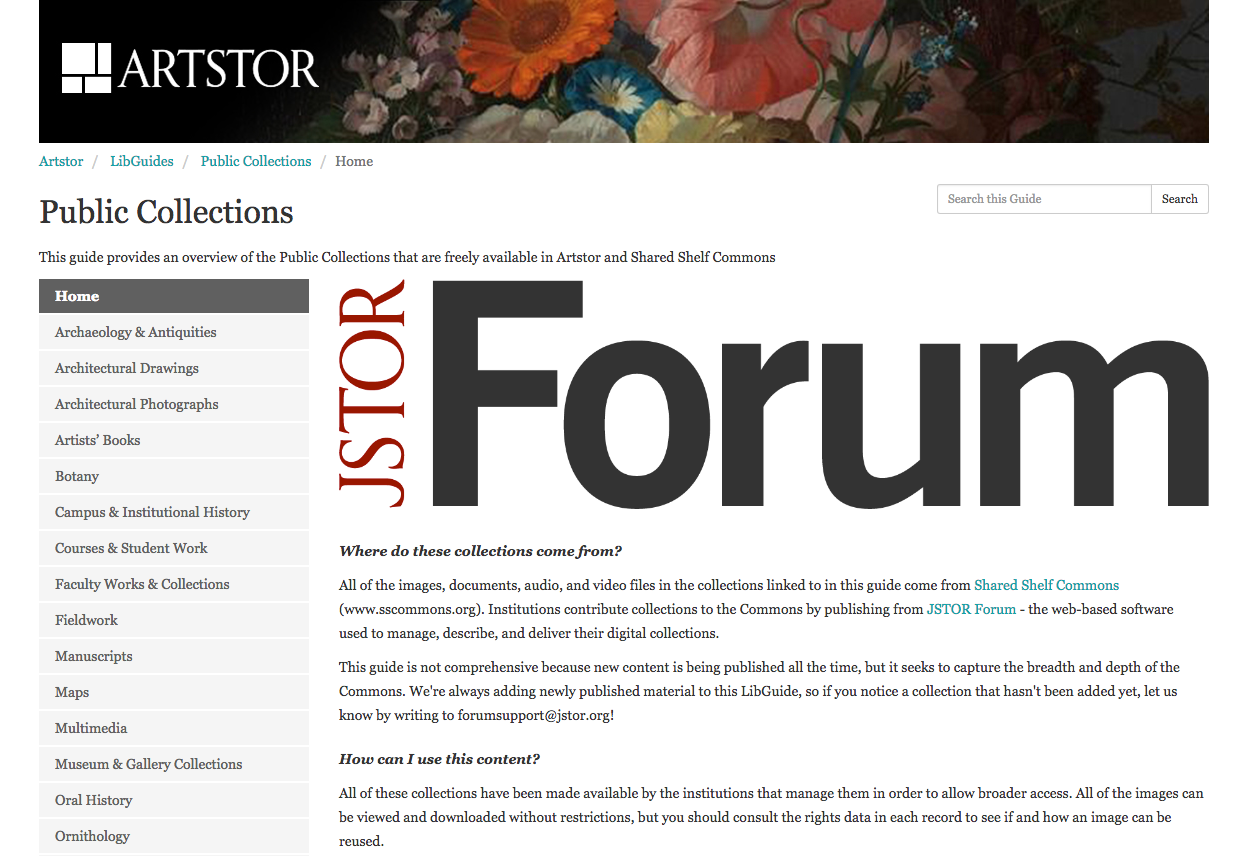 The Public Collections in Artstor are a library of freely accessible images, documents, and multimedia files generously made available by JSTOR Forum-subscribing institutions. To help users navigate the wide variety of collections available, we've created a Public Collections LibGuide.
The guide presents categories based on the collection type, such "Archaeology & Antiquity," "Maps," and "Botany." By far the largest category is "Special Collections," which has been broken into six sub-categories including "Art & Artifacts," "Postcards," and "Primary Source Documents." Each category and sub-category of the LibGuide offers a list of relevant collections with links and any descriptive information that the institution has provided for the collection.
The goal of the guide is to make it easier for public collections users to locate the type of content they need whether they're doing original research or just need an image to illustrate a point. Additionally, the guide can be copied and repurposed by other librarians and LibGuide users as a source of free images that can be used by faculty and students.
If you have any questions about this guide or thoughts about how it could be made more useful to you, don't hesitate to reach out to ForumSupport@jstor.org – we want to hear from you!  
This post was originally posted in September 2017, and has been updated to reflect changes to Artstor's platform.