Now available: Shared Shelf support for Omeka.net users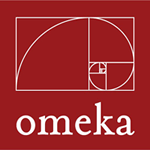 Good news: Shared Shelf subscribers can now bulk-publish image files and associated metadata to collections in Omeka.net.
With the Shared Shelf Link plugin, metadata is mapped to Omeka's Dublin Core fields from customizable schemas in Shared Shelf to publish projects to an Omeka.net site.
To get started using this plugin, contact Shared Shelf Support.
Want to find out more about Shared Shelf? Watch this short video.