Help other faculty use images in teaching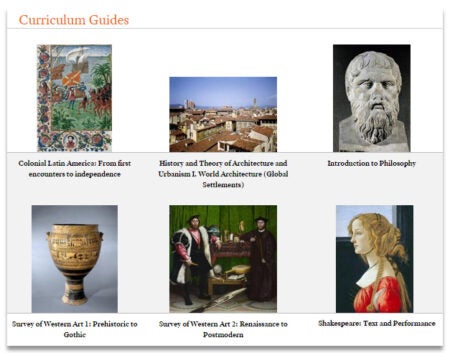 Have you heard about Artstor's Curriculum Guides project? Instructors around the world are curating sets of images from the Digital Library as an aid in teaching a variety of subjects.
Would you like to share your work with colleagues at institutions around the world? We are looking for faculty collaborators who teach in areas such as history, the social sciences, and cultural studies. If you are interested in taking part, please contact us at curriculumguides[at]artstor.org to learn more.
We look forward to hearing from you and encourage you to pass this on to your colleagues!