Enthusiasm for the Consortium on Digital Resources for Teaching and Research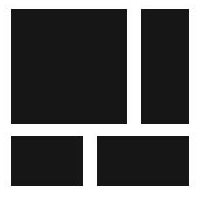 Earlier this summer we announced that with $2.2 million in support from the Andrew W. Mellon Foundation, Artstor and the Council of Independent Colleges (CIC) will support the digital documentation of collections held by 42 liberal arts colleges and universities. The Consortium on Digital Resources for Teaching and Research, as the project is known, subsidizes the use of Shared Shelf, Artstor's digital asset management service, to catalog the institutions' collections and make them publicly accessible via the Digital Public Library of America (DPLA).
Though the project has barely started, the schools' local newspapers are already expressing enthusiasm:
Grant keeps Holocaust story alive The Reading Eagle, Reading, PA
St. Lawrence University to digitally archive large collection of street art North Country Now, St. Lawrence County, NY
Manhattanville College will digitize and catalog… collection of photographs documenting the landscape, people and architecture of Manhattanville's old campus Harrison Daily Voice, Harrison, NY
Moravian College will archive a collection of materials on the Bethlehem Female Seminary The Morning Call, Lehigh Valley, PA
Gettysburg College to digitize materials The Gettysburg Times, Gettysburg, PA
Caldwell University among recipients of $2.2 million grant to support three years of workshops for librarians, faculty and staff members Caldwells Patch, Caldwell, NJ
Limestone College will focus on digitizing and archiving student research and creative works The Gaffney Ledger, Gaffney, SC
Shared Shelf helps Coker College students imagine what the possibilities are when they are given an open-ended creative project The Hartsville Messenger, Hartsville, SC
Interest should continue to build as the collections become available. Other collections in the project include Russian icons from Allegheny College (PA); Civil War history objects from Central Methodist University (MO); oral histories of Erie area refugees and the story of Buddhism in the Catskills from Hartwick College (NY); the record of Rev. Dr. Martin Luther King's visit to Keuka College (NY); Egyptian papyri from the Robert C. Horn Collection at Muhlenberg College (PA); and many others.
To find out more about the project, you can read the press release here.