Did you know Artstor features more than just images?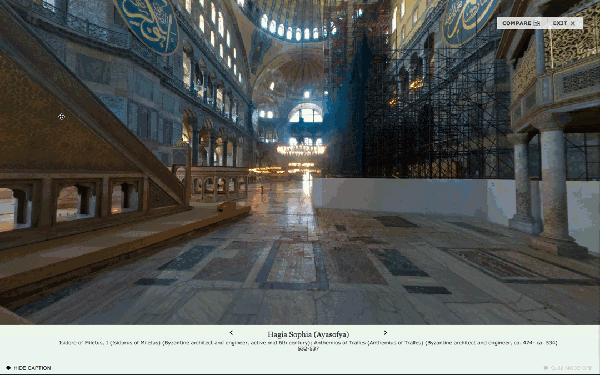 In addition to still images, you can find videos, audio files, 3D images, and panorama (QTVR) files within the Artstor Workspace. You can search by media type using the file extensions as keywords:
Videos – search for mov. Clicking the movie icon will open your default video player.
Audio – search for mp3. Clicking the sound icon will open your default audio player.
Panoramas (QTVR) – search for qtvr. Clicking the QTVR icon will open a QuickTime Player window where you can view the environment by panning 360°.
3D images – search for 3D. Clicking the 3D icon will open the 3D image in rotation in the image viewer. To stop or restart the rotation, click the rotation icon .