Artstor tip: Customize our image groups for your needs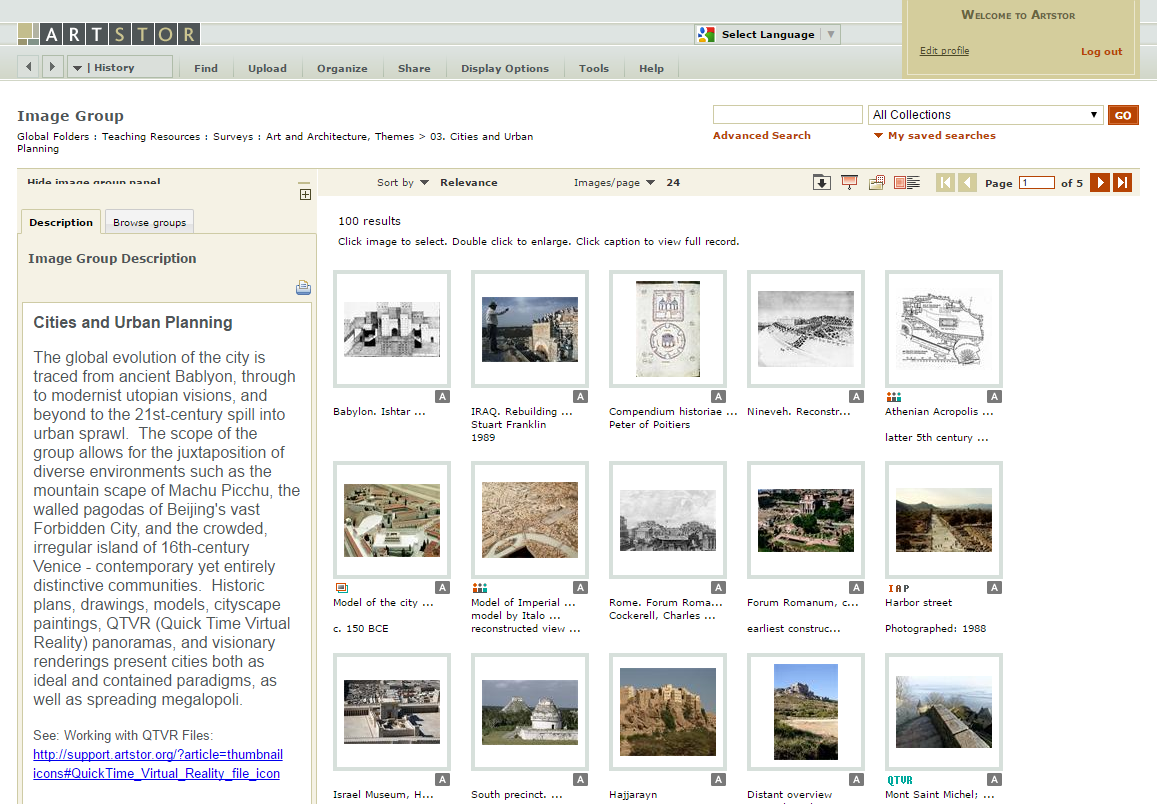 Did you know that you can easily customize any one of our image groups by adding or removing images to make it exactly what you need?
Begin by opening an image group, such as Cities and Urban Planning from our Teaching Resources. From the Organize menu, choose Save image group as. Once you've named and saved your image group, you can then remove any images from the group, add your own content from your personal collection or from the Digital Library, and voilà–you've customized the image group!