Artstor across disciplines: images for the humanities and social sciences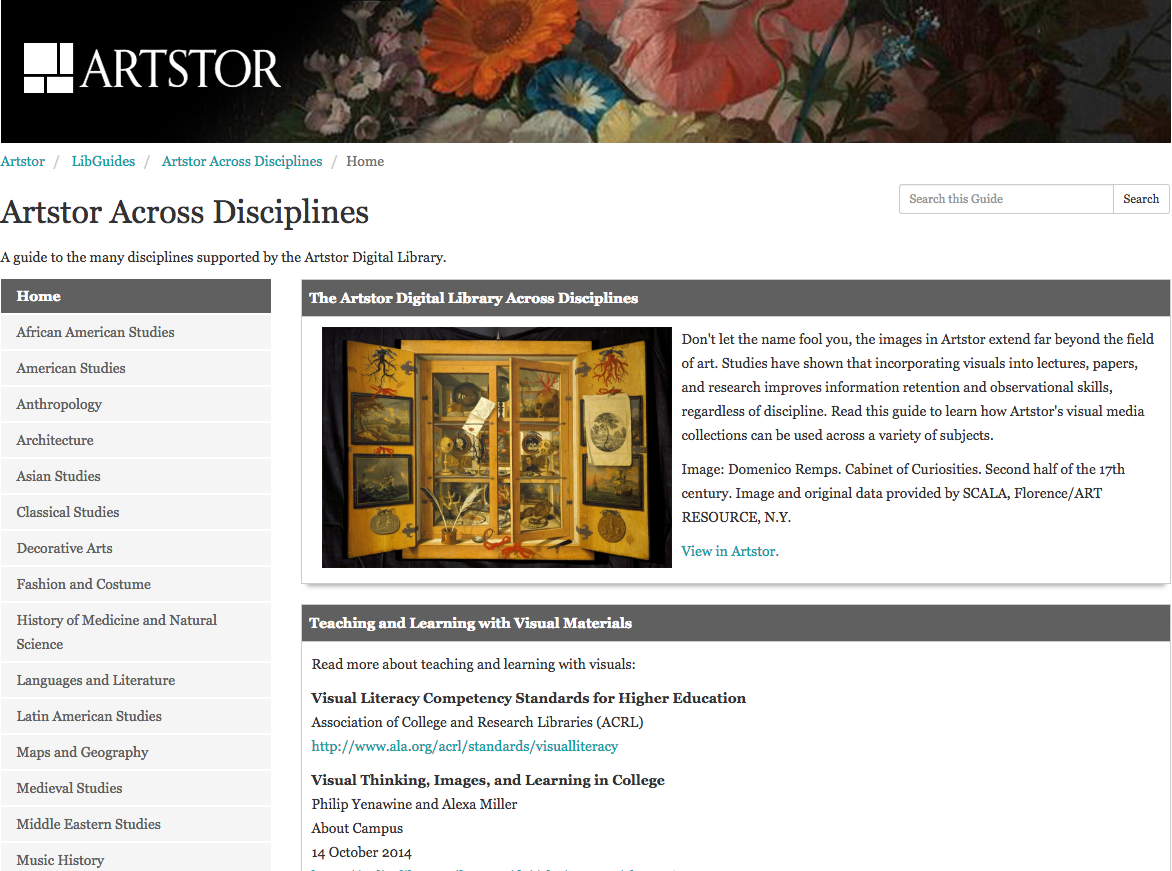 Artstor's global collections span time and cultures and provide a wonderful resource for teaching and research in the humanities and social sciences. Our "Artstor Across Disciplines" LibGuide outlines how Artstor's collections can be used in over 20 disciplines, including American studies, religious studies, the history of medicine, women's studies, and more.
For each subject, the guide includes a list of relevant collections, searching tips, and suggested terms–making it easy to find images uses beyond the arts.