Books at JSTOR partners with Latin American publishers to make their ebooks accessible on the JSTOR platform to researchers around the world. We also offer Open Access journal and ebook titles — including hundreds of titles in Spanish and Portuguese — at no cost to libraries or users.
Additionally, you can also find an ever-growing number of open primary source collections freely available and discoverable alongside relevant materials.
Thousands of book titles in Spanish and Portuguese
More than 5,000 titles in Spanish and 420 titles in Portuguese are now available, and new titles are added every week.
The ebooks are integrated with more than 2,000 journals on the JSTOR platform, including important Latin American publications such as El Trimestre Económico, Anuario de Estudios Centroamericanos, and Desarrollo Económico. It's easy for faculty and students to discover and use the ebooks alongside journal articles on JSTOR. A guide for users is available in English and Spanish.
Nearly 1,000 Open Access Latin American titles
Publish as Open
A partnership led by the Latin American Research Resources Project (LARRP) in collaboration with the Latin American Council of Social Sciences (CLACSO), JSTOR, and Latin American bookseller García Cambeiro has introduced a sustainable Open Access model to increase the discovery of content from Latin America. This pilot project has made more than 280 of CLACSO's frontlist titles published in Argentina in 2018-2020 available.
Nicolás Arata, Director of Training and Open Access at CLACSO, hails the success of the pilot. "This means ensuring that the books edited or co-edited by the Council can be freely available to everyone. We want to make sure that our books reach other institutions and the reading public."
Colmex
Thanks to a grant from the Mellon Foundation, 680 out-of-print books published by El Colegio de México have been digitized and made available on an Open Access basis on JSTOR.
Open Community Collections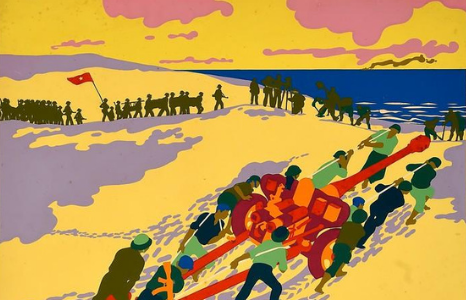 Over 200 special collections on a wide variety of subjects, contributed by libraries, museums, universities, and archives around the world are available freely on JSTOR. Collections for Latin American studies include David Schwartz's photographs of the Nicaraguan Revolution; Paraguayan politician, journalist, jurist, and historian Juan Silvano Godoi's papers; and the Lindsay Webster collection of Cuban posters.
Reveal Digital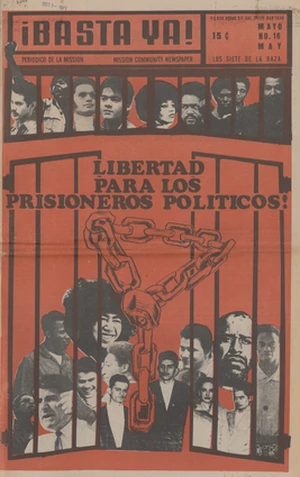 A growing number of community-sourced and community-funded Open Access documentary materials are also available, including student activist and alternative press publications, as well as periodicals written by incarcerated individuals in American prisons.
Related to Latin America, the Latino collection features Chicano press, which often touched on Mexican immigration.
Keep up to date on the latest from JSTOR
Sign up to learn about JSTOR's latest developments, projects, and initiatives
Privacy Policy | Contact Us
You may unsubscribe at any time by clicking on the provided link on any marketing message.